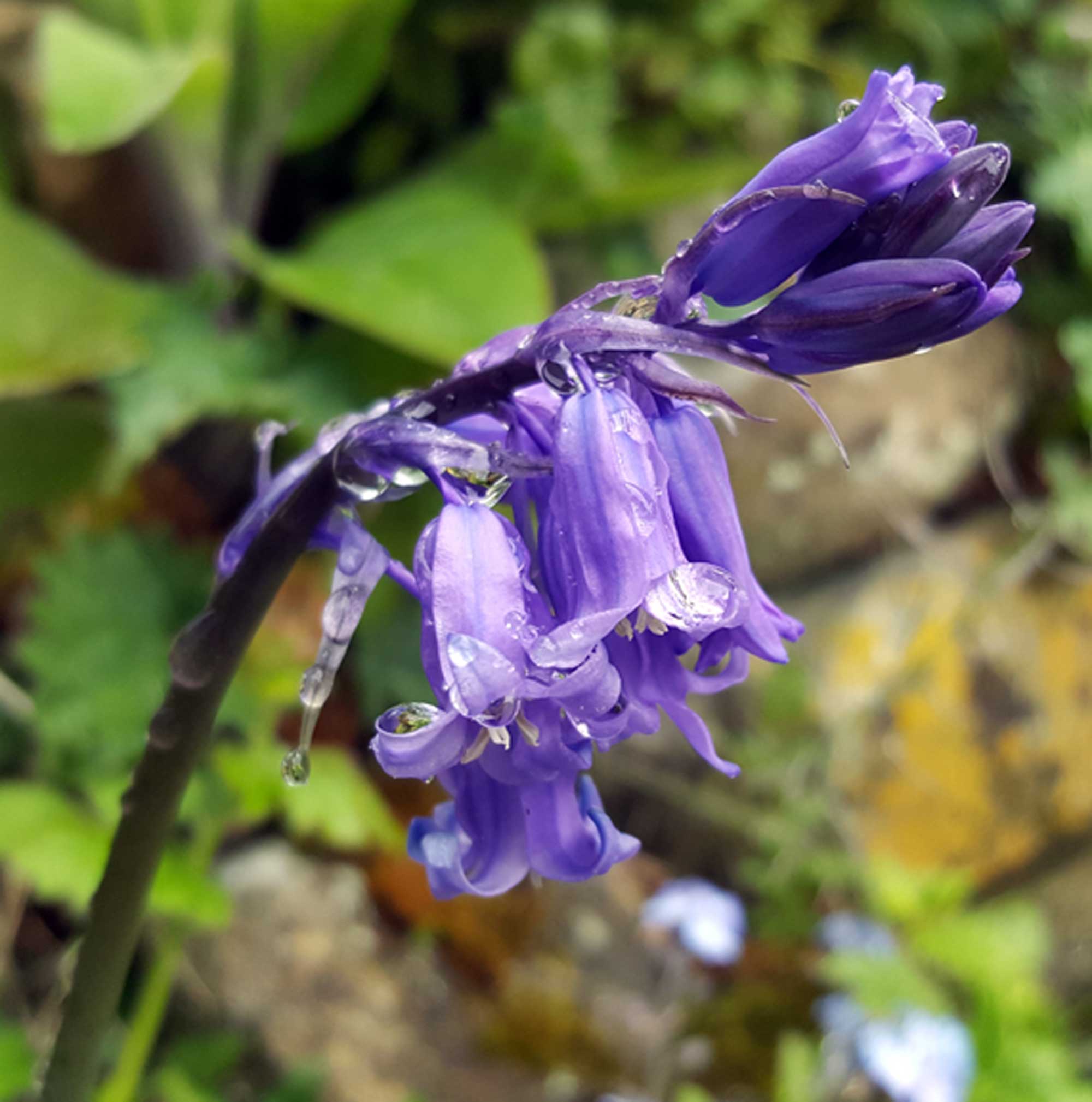 These are the last woods that an ancient track passes through on its rocky way up onto the flanks of Black Hill, Derbyshire. The last woods to catch the spring rains. Walkers, mountain bikers and horse riders bathe in its rich spacious atmosphere before ascending onto the exposed moorland that lies beyond. But there's nobody about now, it's five o'clock in the morning. Glorious emptiness, filled with spring rain and birds. A world that's all theirs, on Dawn Chorus Day 2022.
The track fords a stream by a broken down gate mid-right of scene. Normally  the stream is an ankle deep torrent but owing to a long dry spell its presence is lighter than usual. The rilling water can still be heard reflected by the countless newly sprouted leaves, that make this wood an intensely green place.
The microphones, recording non-stop all night, are attached to the trunk of a tree. Centre of scene is the exact same spot that Carl Fuchs first cellist of the Halle Orchestra and member of the original Brodsky Quartet, wrote about in his memoires*. Whilst digging in the stream two passing walkers enquired of him whether the water was good to drink. After they'd refreshed themselves he overheard one of them say to the other as they trailed away, how helpful the labourer man had been. To be seen by others as not an eminent musician but as the ordinary man he felt himself to be, proved a significant moment in his life.
So hear, at this same spot where that exchange took place a century ago, how the stream still flows, a hundred springs on. Time passing, in all its ordinariness, in all it's refreshingly uncluttered and restorative ordinariness.
*Musical and other recollections of Carl Fuchs, Cellist. Published 1937, Sherratt and Hughes, St Ann's Press, Manchester.