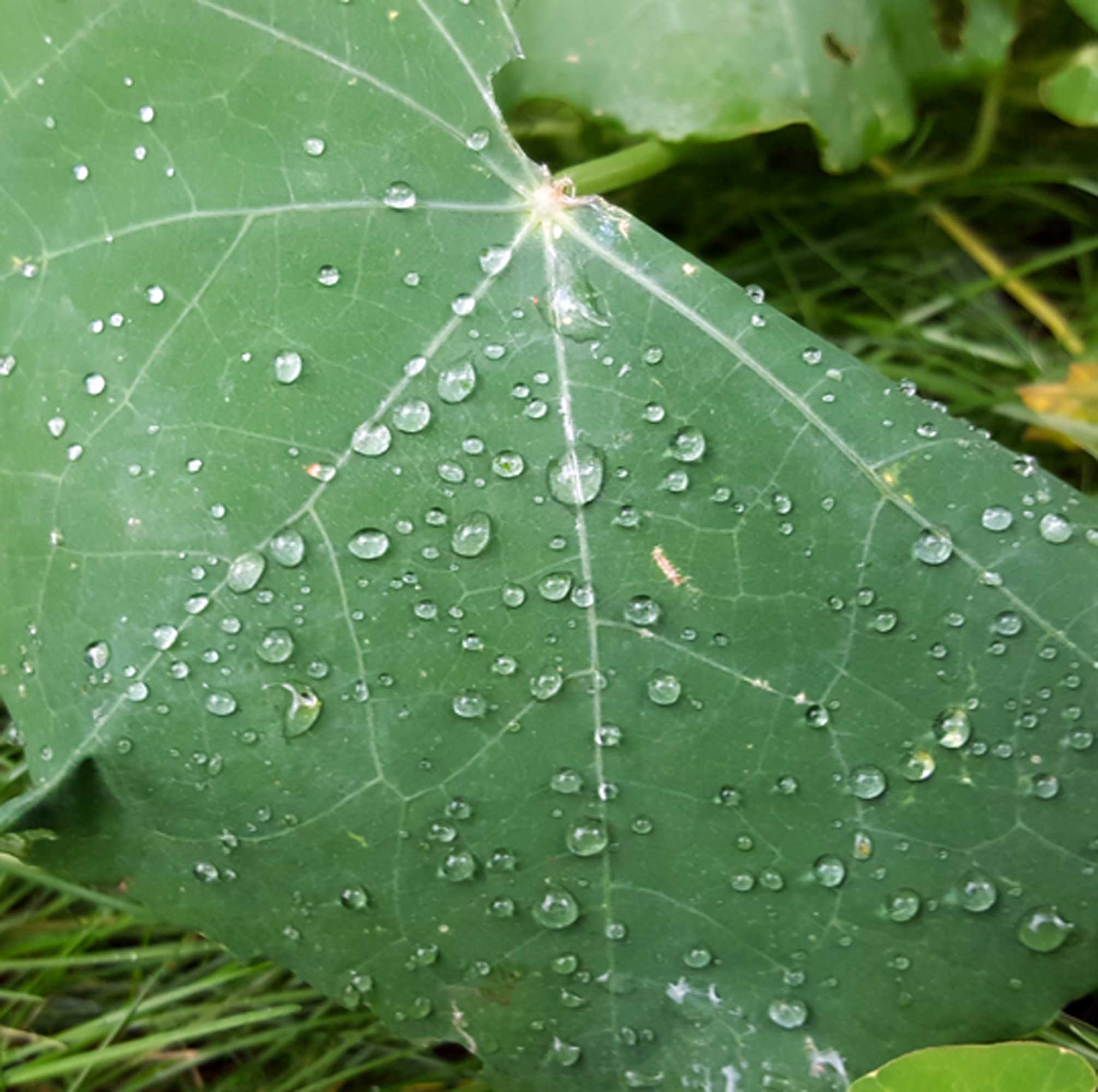 Rain. Rain falling in the night. Falling in the night when there's nobody about to hear it. Falling onto a little ramshackle garden made up of upturned pots, a patch of leaf scattered concrete, and a square of grass surrounded by sleeping shrubs and plants. 
A little walled garden, basking under the falling water, still, under grey black suburban sky. Sometimes gusted, by a nosy, billowing  wind. Does the rain know where it's going to fall? 
An old tarpaulin hangs beside the raspberry canes. Beneath, a small piece of shelter. A small piece of peace, tapped by the tiny, scattering drops. Does this rain make a sound, when there's nobody around to hear it?
We hardly know anything of our garden at night. A few weeks ago we left the Lento microphones there, to find out. Under a waxed hat they recorded the passing hours of the night. City slumber, silk softness, and a band of tranquil, spacious rain. In the morning, it was the raindrops caught on the nasturtium leaves, that told the story of the night.